As we close the door on the revelry of the New Year we find ourselves in a strong position. January is a great time to take a step back and take stock of the bigger picture. We use this time, not to reflect on the successes of 2017 but to drive the business forward to ensure an even bigger and better year ahead. Dean is now taking our innovative approach to recruitment on the road.  We are casting our net further afield into the Yorkshire countryside. The Dales are full of hidden gastronomic jewels. Watch this space for some fantastic opportunities to be had for fine dining chefs willing to travel or live in.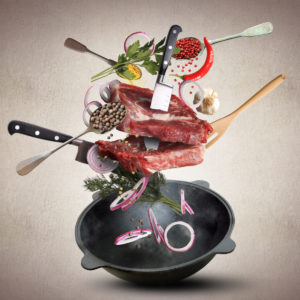 As far as contract catering work is concerned, Christine is the lady to speak to. Our care and educational division is now gathering pace and we are pushing on in sites around Newcastle, Sunderland and Durham in the coming months. On the other hand, if you are seeking a new challenge in a permanent role then Melika is the woman in the know. Join our perm database of quality candidates to receive emails of all the latest and greatest jobs around.
Happy New Year! Wish us luck as we continue our progress through a dry(ish) January.
Dean, Melika and Christine