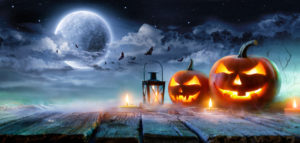 Happy Halloween from the hospitality wizards
It's that time of year when the dark nights creep in and the temperature drops. That doesn't stop us from getting out and about. We like to keep our finger on the pulse at Adkins and Cheurfi and we attended Young Chef of the Year at St James Park this month. The talent on show this year was phenomenal and a massive congratulations to Elliott Teasdale from Consett who took home the crown for 2017. It was fun to catch up with some old faces and a great day was had by all.
We would like to invite any of our staff who need a helping hand completing their Food and Hygiene certificates to brave the cold and step in to our nice warm office. We will be more than happy to make you a cup of tea and go through the required modules with you. It's totally free.
In other news things have really taken off on the Front of House side of the business. We have thoroughly enjoyed supplying superstar staff for some of Newcastle's biggest autumn events. We are looking forward to seeing what the festive season brings, with plenty of Christmas events on in the North East this December.
Have a scream this Halloween.
 Dean, Melika and Christine