Chefs gone Social- Adkins & Cheurfi – Social Media Update –
Happy new year to everyone and with all the new year resolutions, making plans, getting fit & healthy and desperately trying to give up old habits. Dean and Melika just wanted to give you an update on exactly where you can find us online, and always be the first to know when new jobs come online and exactly what the business is up to and what we have in store!
Instagram – https://www.instagram.com/adkinscheurfi
So new for 2017 we are now live on Instagram, feel free to catch up on the latest pictures and insights as we go out meeting with clients and candidates in the industry.
Facebook – https://www.facebook.com/adkinscheurfi
We are also continuing to run a very active Facebook page, with daily updates and news on whats been going on, not just in our business, but within the catering industry and the region as a whole.
Twitter – Adkins & Cheurfi – https://twitter.com/adkinscheurfi
For those that tweet, our Twitter feed is becoming more and more active with our own dedicated twitter handle, great for the latest job adverts and alerts, but please remember, all opinions are our own!
LinkedIn –
For the business minded out there, Dean and Melika are also on LinkedIn and have our own Adkins & Cheurfi company page to keep you all informed.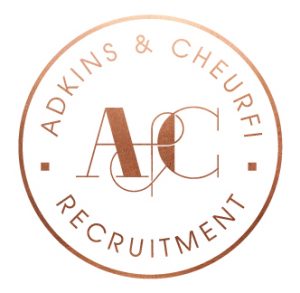 Dean – https://www.linkedin.com/in/dean-adkins-certrp-0aa83231
Melika – https://www.linkedin.com/in/melika-cheurfi-347192a
Company page – https://www.linkedin.com/company/adkins&cheurfi-recruitment
Finally, for those who just like a good old conversation, we are always on call and can be contacted directly, 24/7 on –
01915166118
Thanks everyone and we look forward to catching up with you all through 2017!
Dean and Melika