Chef Recruitment -North East and Scotland
Do you know a good, reliable chef who might benefit from an introduction to our agency? Due to a massive boom in demand we are expanding our brigade of experienced, dedicated and professional chefs to support our many clients.
We can offer them improved rates, pay for every hour spent in the kitchen, weekly pay, flexibility and a choice of seasonal positions as well as permanent opportunities. Adkins and Cheurfi Recruitment are the leading provider of high calibre hospitality staff and we supply hundreds of clients from our base at the BIC, Sunderland. Our team are available to support our staff and answer all questions seven days a week and we specialise in chef recruitment.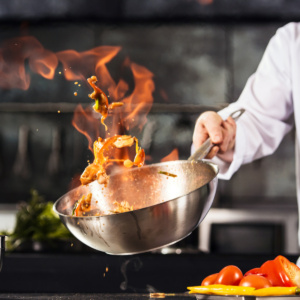 Our clients range from gastro pubs in North Yorkshire to five star hotels in the Scottish Highlands and EVERYTHING in between.
We offer £50 for every successful chef referral…….so what are you waiting for? 0191 516 6118 is the number to call or email christine@adkinscheurfi.co.uk today.