What is the plan for 2022?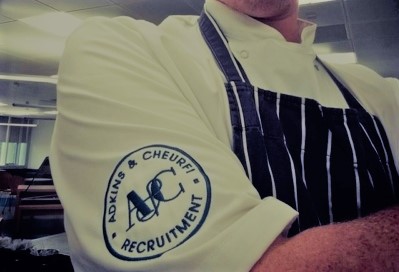 We are very excited for the year ahead of us here at Adkins & Cheurfi, with the rules around COVID being relaxed, it feels as though we are heading back to normality in the world of hospitality. We are always on the hunt for new chefs to come on board with us as our client list just keeps on growing, we are still giving £50 for any chef referrals and would encourage you guys to let any chefs you know about the advantages of working here at Adkins & Cheurfi!
Our live in roles are already starting to come through again with an uplift of requirements at the end of February, beginning of March, please get in touch with us if this is something that you are wanting to do. Our local work is starting to pick up now and clients are getting in touch with us to book out work. We are also getting all of our compliance in order, if you have your Food Safety Level 2 Certificates please forward them on to myself jak@adkinscheurfi.co.uk if you haven't got your food safety level 2 this is something that we can assist with and we can put you through the course. At no cost to yourselves.
Places are limited though, and your food safety certification is becoming critical with bookings so please let me know immediately if you need the free course or you can provide your certificates. We wouldn't want anyone to miss out on any work.
As mentioned before, we are very excited for the year ahead and we also have several contracts becoming available including ongoing live in positions and placements on Movie sets and on the circuit this summer touring with bands and artists, again just contact me to learn more.
Overall, I believe this could be one of our biggest and best years to date, but we need your continued help to make this possible.
A big thank you for all your efforts last year and the beginning of this year. Together we can make this a great year for us all!
Regarding the growing team if you know of anyone available for Kitchen porter work or just general kitchen work, please just let me or my hospitality colleague, Lucy Connolly, know and we will both be delighted to help.
And finally, as ever, Dean and Melika are always available if you wish to speak with them direct
If you guys need anything in the meantime from me, please just get in touch and I will help with anything that I can.
Jak
07535064303