Trainee Sales consultant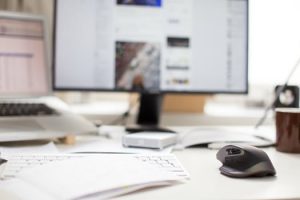 Trainee Sales Consultant wanted for an 11-month sales and recruitment internship with the view to go permanent upon completion. You must have completed a degree in the previous 5 years to apply for this role
The opportunity: To gain a true understanding of how an employment business and employment agency works, this is an excellent opportunity to develop your skills in a fast-paced, high energy environment.
About us:
Adkins & Cheurfi recruitment is an independent, bespoke hospitality agency based in the North East of England. Launching in 2016 we have quickly become one of the largest catering agencies in the region, supplying both temporary and permanent candidates to various clients throughout the Area. With our forward thinking and modern approach to the industry we are not just another agency, offering the same old incentives and tired approach, but a genuine 'hands on' business with a hard-working team who empower our employees to grow and nurture within the industry.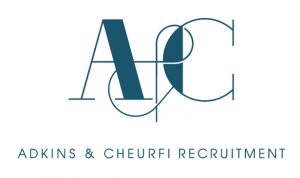 To achieve total success and create the workplace we all feel proud to work in, we use various methods to attract and retain our team, such as flexi-time, social media promotions, personal marketing, face to face business sales and the freedom to work from home. We are true believers in giving our employees real control of their own business and train on the job to help them as individuals. Our goal is for all our employees to become complete industry experts, have total confidence in what they do, and ultimately grow to become huge successes with our trust and backing, always supporting them.
About the candidate:
An outgoing, personable, and friendly individual who is looking to start a career in the recruitment industry. You will be extremely committed, hardworking and willing to go beyond the normal requirements of your average job role. Throughout your career so far you may have experience in marketing, retail, or sales in your previous roles. You will be a very sociable individual, who has a keen interest in people and their lives and you will be willing to go out and form new friendships with clients and candidates. You will be a highly trustworthy person, who will actively do all you can to fulfil your business commitments to everyone you work with and meet. You will be able to work under high pressure, have a strong tolerance to stress and have fantastic time management. Most importantly though, to be a huge success in this role, you will be driven and have no fear of phones. As an individual, you will be willing to do all you can to generate business and sales, and you will have no problems with self-motivation every day and every week.
Duties:
Social Media and Marketing campaigns
CV searching and talent acquisition
Writing job advertisements
Matching suitable talent to advertised roles
Business 2 Business sales calls
Generating Sales Leads
General database administration
Dealing with candidate enquiries and assistance
Key Attributes:
Sales oriented and target driven
Ambitious, proactive, self-starter
Excellent communication skills
Basic understanding of the recruitment industry
An interest in the hospitality or automotive industry
UK Driving Licence is advantageous
If you believe you have what it takes to be a success in this role then please do not hesitate to contact Dean or Melika