Talented Chef Needed
Talented Chef Needed for extraordinary care facility in tranquil Hexham, Northumberland.
Our client, a luxury residential property for the elderly is based in Hexham and they require a talented chef to join their existing kitchen team. At this location elderly residents enjoy the standards associated with staying in a luxury hotel. These standards are upheld by all the kitchen staff. Creative and thoughtful, the menu planning process is key to producing tasty, bistro quality meals for all who live at this charming property. Expect to work five days out of seven, hours approx 10am-6pm.
This role would suit an experienced chef with a passion for flavours and presentation who wants to work more sociable hours and take a step back from hotels and restaurants.
Daily duties:
Produce fresh, tasty and well presented meals for residents, taking dietary requirements and personal preference into account.
Making cakes, biscuits and pastries from scratch to compliment other meals.
To delegate to a catering assistant.
To maintain high standards of cleanliness across the kitchen.
To effectively manage all stock to minimise waste.
To use staff and resident feedback to constantly improve culinary offering.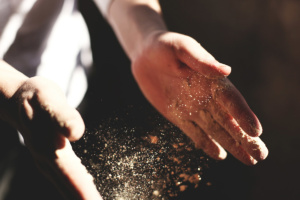 The successful candidate will:
have an employment history which demonstrates the ability to produce modern, tasty, fresh food to tight deadlines
have NVQ Level 2 or above in Professional Cookery
have worked minimum two years at CDP or above
ideally have an in date DBS certificate
be able to travel to and from work independently
have a passion for good cooking and take pride in the finished dish
Why apply?
Generous salary on offer for the right chef
Staff incentives
Scope for progression
Flexible shifts
Parking on site
Talented Chef Needed – think this is you? We look forward to receiving your application.