Senior Sous Chef
Senior Sous Chef – Durham –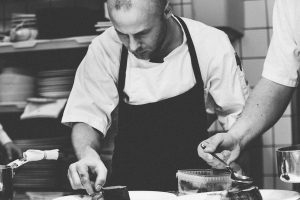 Adkins & Cheurfi are recruiting for a Senior Sous Chef for our client in Durham.
The client is a well-known Hotel situated in the beautiful Durham countryside, Famous for its banquets, weddings and functions the ideal candidate will have a background of large volume catering.
Offering an excellent salary in excess of £26,500, our client offers plenty of opportunity for overtime, especially during the busy summer months.
As Sous chef, you will be reporting to the Head Chef and will be managing a team of Chef de Parties throughout the hotel. As Sous chef, you will be responsible for the kitchen, quality of food, service and motivation throughout the brigade.
The ideal candidate will have experience of working within a similar establishment at Senior Chef de Partie/Junior Sous or Sous level and above and will have a fine dining/banqueting background
Candidate requirements –
The responsibility of managing staff and planning of rotas
The capability of working to a very high standard
Team leader with excellent motivational attributes
Health, Hygiene, Safety and good working practice leader
Ability to cook, prepare, train and create fresh food dishes with quality local ingredients
Hardworking and enthusiastic individual
Prepared to work long hours, evenings and weekends
For more information or a confidential conversation, please contact Dean or Melika today and we would be delighted to speak with you.
If you are interested in this role, or any other we may have on our website, please contact Dean or Melika immediately.