Senior Sous Chef – Day Work
Senior Sous Chef – Day work if you are sick of working nights then this is the job for you
We are looking for an experienced and reliable Senior Sous Chef to work day shifts at an exciting new venue opening soon.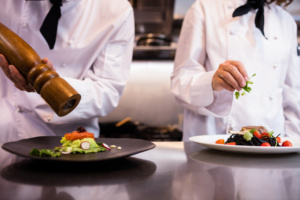 Excellent Beachfront location. Easy commute by public transport or by car from all areas of the North East.
Offering an excellent salary of £27,000, with excellent opportunities within the company to grow and develop.
Working hours will be between 6am-6pm 5 days per week
The main focus will be producing high-end brunches, lunches and afternoon teas. everything must be done to impeccable standards
As Senior Sous Chef, you will be reporting directly to the Exec Head Chef. You will be managing a team of junior staff. As Senior Sous Chef, you will be responsible for the kitchen, quality of food, service and motivation throughout the brigade.
The ideal candidate will have experience of working within a similar establishment at Head, Sous or Junior Sous chef level.
You Must have a minimum of 2 years in your previous role  
Candidate requirements –
Responsible for managing staff
Capable of working to a very high standard and maintaining standards
Team leader with excellent motivational attributes
Health, Hygiene, Safety and good working practice leader
Ability to cook, prepare, train and create fresh food dishes with quality local ingredients
Hardworking and enthusiastic individual
Prepared to work early mornings and weekends
Apply today immediate interviews available