Senior Chef de Partie – New Venue – Whitley Bay
Senior Chef de Partie – New Venue – Whitley Bay
Adkins & Cheurfi are looking to fill an exciting new Senior Chef de Partie post at an excellent venue with a beachfront location.
Offering a competitive salary of £21,000 plus tips, this post provides a great chance for career progression due to the high volume of customers providing a steady stream of opportunities to get your work noticed. Working in a location with excellent public transport links, you won't need to worry about the drain of making your way to work in the morning.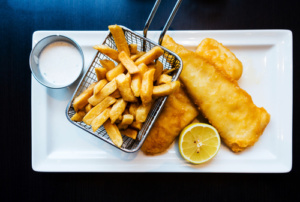 The right candidate will be:
Experienced, determined, with a good work ethic
Friendly and approachable
A team player and naturally motivated
Keen to succeed and proud of their work
Willing to listen and work to a schedule
Punctual and an excellent timekeeper
The right candidate will have these skills:
At least 1 year's experience working as a Senior Chef de Partie
Experience working with fresh seafood
An ability to delegate efficiently and properly
A cool temperament, able to adapt and react to a changing and varied working day
The stamina to work in a fast-paced environment for extended hours keeping up with the high standard that is expected
The ability to rise to a challenge and thrive under pressure
Why should you apply?:
The chance to work under and work with the best in the industry to boost your knowledge and understanding
A fantastic opportunity to boost your career prospects with vital experience in a highly respected location
Expert and free career advice from highly experienced hospitality experts
Weekly payment at a highly competitive salary
Holiday pay
Staff incentives
If you believe that you tick all of these boxes, are extremely interested in the role and think that you would make a great fit within the organisation then get in touch and apply today.