Relief Chefs – North East – Start Immediately
Relief Chefs – North East – County Durham – Start Immediately
Adkins & Cheurfi are looking for qualified, experienced relief chefs to join our team of excellent chefs already working in some of the most highly regarded pubs, restaurants, and hotels in the region. Heading into the summer period we are expecting to be extremely busy and so should have no shortage of work for any chefs looking for lots of hours or the flexibility to pick and choose the days you want to work.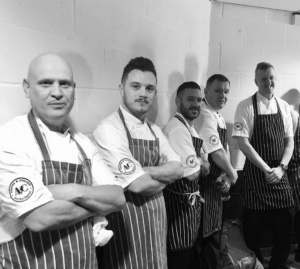 In order to be a success in this position you need to be:
Passionate about cooking
Reliable and trustworthy
Able to follow instructions and work on own initiative
Confident in working on sections in the kitchen
Attentive to detail and take pride in personal presentation
Able to work in a team
Motivated and accountable
Requirements:
Minimum 2 years hotel, restaurant or pub experience
Food Safety and Hygiene certificate
Drivers License and own vehicle (desirable)
We Offer:
Uniform
Live in work with accommodation available
Career support
Permanent opportunities
All year round work
Flexible working days/hours
If you would like to learn more about the opportunities available, apply today.