Relief Chefs – North Yorkshire – Permanent and Temporary work
Relief Chefs – North Yorkshire – Permanent and Temporary work
Adkins & Cheurfi are currently looking to build our team of experienced relief chefs working in the North Yorkshire area.
We are looking for chefs CDP level and above with experience in quality, fresh food kitchens to jump on board. Our clients include some of the top pubs, hotels, restaurants, and event venues across the North East.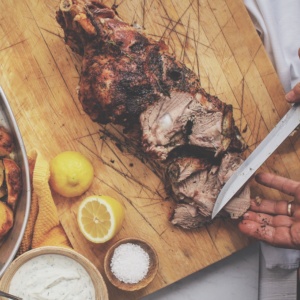 Duties may include:
Producing quality fresh food under the direction of the head chef
Food prep
Setting up and closing down on site
Following all food safety guidelines
Directing junior members of the kitchen team
Stock control
You must:
Have at least 2 years of experience at CDP level or above in a fresh food kitchen
Possess chef whites and knives
Have the means to get to and from your place of work
Be a team player with a good working attitude and strong work ethic
Be reliable and punctual
Be a good communicator
Have a recent Food Hygiene Certificate dated within the last 3 years or be willing to complete one
Have a recent Allergen Certificate dated within the last 3 years or be willing to complete one
Why apply?:
Choose your shifts
Get paid for every hour worked
Get the opportunity to work alongside some of the region's top professionals
Staff incentives
Temp to perm opportunities for the right candidates
This work may suit a chef who is looking for a better work-life balance, a chef looking for a change from working in the same hotel/restaurant kitchen week in, week out or a chef looking to gain a better insight into how other kitchens work before taking their next permanent role.
If you believe that this line of work may be perfect for you or are even just interested in finding out more information about the type of work we can offer, send in your CV today.