Private Professional Chef
Private Professional Chef required for home in Sunderland, Tyne and Wear
We are seeking a professional, reliable chef to work five or six days a week at a private residence. The chef will be required to plan weekly menus, buy supplies and deliver two nutritious, well balanced and tasty meals per day. The client is unable to to cook for herself though she has no serious dietary requirements. She favours modern British cuisine and Italian food and would like to have her input included in the menu planning process.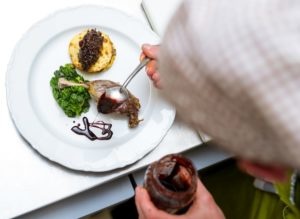 This is an ongoing temporary assignment which will run continuously for the next three months.
Duties and responsibilities of private chef:
initial consultation with client
plan menus weekly and source supplies needed
produce lunch and dinner daily with a focus on maximising the nutritional value of each meal
serve the food to the client
act on client feedback to tailor the food produced to personal preferences
leave the kitchen clean and tidy
manage stock sensibly
You must be:
reliable and trustworthy – you will be working in a position of trust with a vulnerable lady
totally professional with a demonstrable history of producing high quality cuisine in a fresh food environment
open to suggestion, creative and proactive
fully available to work five days per week for the next three months (Christmas off)
immaculately presented with good people skills and a positive attitude
Private Professional Chef………
Would this position suit you?
This is a fantastic opportunity for a hotel or restaurant chef looking to reduce your hours while still producing excellent food. You will be free to prioritise your own workload, create your own menu plans and decide on your own hours within reason. We have agreed a minimum shift of 6 hours per day with the client. This could potentially lead to a permanent position for the right candidate.
We are hoping to fill this vacancy within the next week, so please apply today.