Kitchen Porters – North East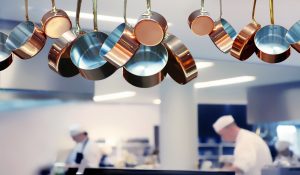 Experienced Kitchen Porters needed for busy hotel kitchens in Durham and Darlington. 
Immediate work available
Shift work to include evenings and weekends
Duties:
*  Clean food preparation areas
* Follow health and Safety procedures at all times
* Wash pots pans equipment, cutlery
* Unload deliveries and put away the stock as it arrives to site.
* Maintain upkeep of  storerooms
* Take out waste
* Change bin bags as and when needed
* Reports to chefs in the kitchen
* Sweep and mop floors
* Remove waste and recyclables at the end of each shift
Will involve heavy lifting
Due to location MUST HAVE OWN TRANSPORT – there are no transport links to either hotel.
Skills/Qualifications:
Listening, Verbal Communication, Teamwork, People Skills, Action Oriented, Productivity, Energy Level, Client Relationships