Kitchen Porters – Harrogate Area – Adkins & Cheurfi
Kitchen Porters – Harrogate Area – Adkins & Cheurfi
Adkins & Cheurfi are currently recruiting for a number of kitchen porters in the Harrogate area who can work on a relief basis, heading into sites in the area and making an impact.
Working on a relief basis means it is important to have prior experience working as a kitchen porter in hotels, pubs and restaurants as you may need to go in and hit the ground running to cover sickness, holidays and any staffing demands.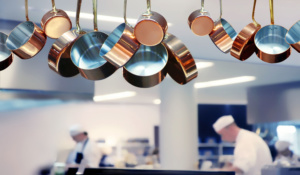 Successful candidates will:
Be hardworking and determined
Have prior experience working in a busy kitchen environment
Be physically fit in order to cope with the demanding nature of the work
Follow instruction and work efficiently as part of a team
Have a friendly and approachable demeanour
Apply today if you would like to learn more and register for work.