Kitchen Porter – Back of House – North East Area
Kitchen Porter – Back of House – North East Area
Adkins & Cheurfi are looking to recruit another Kitchen Assistant to join our growing team in the North East area.
Our kitchen assistants have the chance to work in a variety of different kitchens across the North East of England. The variety in location gives the right candidate the unique opportunity to hone their skills in a number of locations and environments. Working with Adkins & Cheurfi provides the chance to work with an award winning recruitment agency in the hospitality sector, meaning you'll never be short of potential work. Kitchen porter work can be very demanding in that you need to follow a strict regime on a timescale so we need to know that our workers have experience in the right areas and an attitude that we believe will make for a good fit.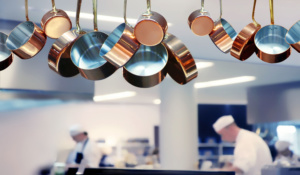 The right candidate will be:
Hardworking, focused and determined
Reliable and flexible
Experienced working with machinery
Willing and able to work as a key part of a successful team
Well presented with a smart attention to detail
Forward thinking and confident in making their own way to the venues
Have previous kitchen porter experience in restaurants and hotels
Kitchen Assistants will:
Operate a mechanised pot wash
Fill up and use chemicals correctly as required
Maintain a high standard of cleanliness in all areas of the kitchen
Take instruction from the chef and adhere to opening and closing procedures
Be responsible for cleaning and storing of crockery, cutlery, pans and cooking utensils
Have responsibility for waste disposal
Be aware of COSHH
Having your own means of transport would be highly desirable as some of the clients we supply occupy more rural areas.
If you tick all of these boxes and are excited about the opportunity and think it's for you then contact us today.