Kitchen Porter
Adkins & Cheurfi are recruiting on behalf of a client for a kitchen porter for a restaurant in the Newcastle area.
The client has movement with hours with the offer of both flexible hours and a fixed hourly contract available.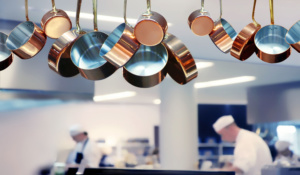 The right candidate will be:
Hardworking, focused and determined
Reliable and flexible
Experienced working with machinery
Willing and able to work as a key part of a successful team
Well presented with a keen attention to detail
Forward-thinking and confident in making their own way to the venues
Have previous kitchen porter experience in restaurants and/ or hotels
The kitchen porter role includes the following responsibilities:
Operating a mechanised pot wash
Filling up and use chemicals correctly as required
Maintaining a high standard of cleanliness in all areas of the kitchen
Taking instruction from the chefs and adhere to opening and closing procedures
Being responsible for cleaning and storing of crockery, cutlery, pans and cooking utensils
Having responsibility for waste disposal
Being aware of COSHH
The role is a permanent position where the successful candidates will be working directly for the client.
For more information or to apply please email ashleigh@adkinscheurfi.co.uk.
www.adkinscheurfi.co.uk