Junior Sous Chef – Newcastle Upon Tyne
Adkins & Cheurfi are searching for a Junior Sous Chef – Newcastle Upon Tyne – to work in a fine dining restaurant based within a well-renowned tourist hotspot on the North East coast.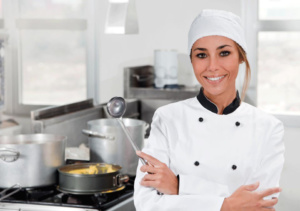 Working 5 out of 7 days, on a strict 48 hour per week contract, this is a fabulous opportunity to work with some of the North East most talented chefs.
Offering a very competitive salary of £24,000 per year, this a chance for a Junior Sous Chef to join a fabulous business, in a stunning location.
Candidate requirements –
Responsible for managing staff
Capable of working to a very high standard and maintaining standards
Team leader with excellent motivational attributes
Health, Hygiene, Safety and good working practice leader
Ability to cook, prepare, train and create fresh food dishes with quality local ingredients
Hardworking and enthusiastic individual
Prepared to work early mornings and weekends
If you would like to learn more about these positions please do not hesitate to contact the team today.