Head Chef – Permanent Work – Teesside Area – Daytime Hours
Head Chef – Permanent Work – Teesside Area – Daytime Hours
Adkins & Cheurfi are currently recruiting for a permanent Head Chef in one of the regions leading establishments. The successful candidate will be expected to plan and organise all menus to the highest standard, ensuring they keep in accordance with company policy.
The advertised post offers the chance to work daytime hours, allowing the hours to operate on a much more sociable basis. The successful candidate will be working 5 days a week with some weekends.
Working in a highly respected venue such as this provides the opportunity to gain valuable experience in a Head Chef position and the chance to adapt and react to all the various issues and deadlines that would arise in a kitchen.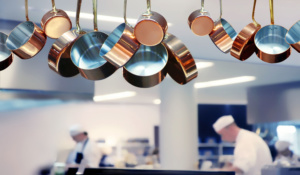 The successful candidate will be:
Confident, organised and goal driven
Able to deal with and handle any customer complaints in a professional and customer satisfactory manner
Expected to liaise with any other departments and maintain a healthy relationship
Able to inspire all other kitchen staff in maintaining a high standard and conducting appraisals with staff to support or identify training needs
Expected to recruit, induct and manage new staff members
Able to manage and work within the confines of a budget
Given that the site is in a more rural location, it is expected that the successful candidate will be able to travel independently to and from the site.
If you believe that you tick all of these boxes and would be the right candidate for the job then send your CV in today.