Head Chef – Sunderland City Centre – Immediate Start
Head Chef – Sunderland City Centre – Immediate Start
Adkins & Cheurfi are looking to recruit a head chef to join a fantastic team in Sunderland City Centre. The successful candidate will have experience as a grill chef and the handling of different cutlets of meats. A strong knowledge of butchery would be advantageous to be successful in this role.
Offering an excellent opportunity to learn and develop your skills, this position provides the unique chance to operate in a fast-paced kitchen in a desirable location.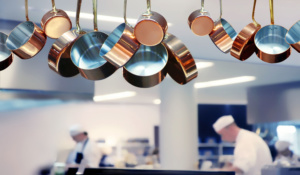 The Successful Candidate will be:
Hardworking and determined
In possession of a strong work ethic
Excellent in time management
A team player and a natural motivator
Passionate about producing food to an excellent standard
Calm and collected under pressure
Job Roles Include:
Managing and compiling staff rotas
Assisting with the recruitment of kitchen staff
Training and developing the kitchen staff
Management of the kitchen and the staff within it
Implement food safety procedures, keeping in line with health and safety regulations
Offering an excellent salary for the initial 3 months of £26,000 plus tips, we offer the chance to raise this total if impressing during the probationary period.
If you're interested in the position and believe that you're a good fit for the role then get in touch today.