Head Chef – North East England
Head Chef – North East England –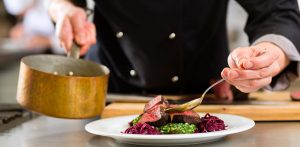 Adkins & Cheurfi have an excellent role for a Head Chef with an immediate start.
Working as Head Chef for a North East hospitality group, you will running and managing a team of chefs in a brand new pub in the County Durham area.
Offering a fantastic package and a competitive salary of £25,000 this is an ideal opportunity for any individual looking to pursue their career into the Gastropub environment, whilst building a career with a well known local company that has various establishments throughout the area.
Working from the group menu, the correct individual will have the creativity required to create daily specials whilst managing the budget to maximise GP. Ideally, you will have a good pub/restaurant background, working at Sous Chef level or above, and will now be looking for a Head Chef role.
Due to the quick turnaround of this role we recommend calling our office, asap, if you are interested.