Head Chef – Newcastle Pub
Head Chef – Newcastle Pub
Head Chef wanted for a fresh food large village pub situated alongside the Derwent Valley in Winlaton, Blaydon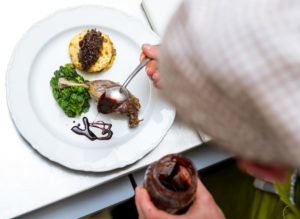 This is a successful dog and family friendly pub, popular with locals and visitors alike.
The pub has three separate dining areas and an impressive beer garden overlooking the river Derwent.
A traditional English style menu.
Everything is cooked from fresh and served to a high standard.
We are looking for:
A reliable and experienced head chef to join the team and lead the kitchen
A head chef who will lead by example in a professional and supportive manner.
Someone who is confident at managing a team.
A head chef who is able to deal with situations as and when they arise staying calm and
professional at all times.
We would expect a head chef to be able to workout menu costings and gross profit percentages.
Duties will include:
Managing the kitchen
Training and developing staff
Ensuring health safety and hygiene procedures are followed
Cooking food to impeccable standards
Implementing new ideas to the menus specials board
Stock ordering and stock control
Menu planning – seasonal specials
This is an excellent long-term career opportunity for someone looking for job security working for a successful organisation in a friendly team.
Send your CV in today for immediate review