Head Chef – Immediate Start – Seaham
Head Chef – Immediate Start – Seaham
Adkins & Cheurfi are on the lookout for a talented and professional Head Chef to take over the running of the kitchen in a gluten-free restaurant based on the seafront of Seaham.
In order to be a success in this position, you will be expected to be flexible enough to adapt to different recipes and pick things up quickly. The ethos of the client is based entirely around the concept of clean and healthy eating, meaning they are constantly looking to innovate with their menu and as such a great amount of collaboration and room for creativity would be afforded to the successful chef.
The ideal candidate would be someone who is experienced in all aspects of kitchen management, ranging from hands-on experience in the kitchen during service, displaying the ability to cope during the busiest hours, to the handling of all paperwork and management of stock.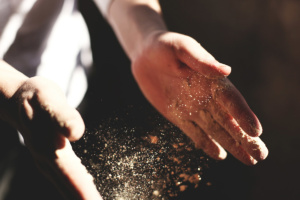 The successful candidate will:
Have excellent time management skills
Be motivated with the ability to motivate others
Be a great team player
Have good business acumen
Have a passion for producing good food
Have a deep understanding of financials and GP
Be able to assist with the recruitment of kitchen staff
Be adaptable and able to work with what is potentially a new menu that is entirely gluten-free
The position is offering a starting salary of between £28,000 – £30,000 though there will be a clear progression structure in place detailing achievable targets which if hit, would increase the salary by a set amount, this is to offer a clear plan on how exactly you would be given an increase in your yearly salary.
You will be contracted to 48 hours per week though it would be your decision on how this is spread over the week i.e. spread over 4 days with 3 days off or spread over 5 days with 2 off.
If you are interested in the position and would like the chance of an interview or even if you're just intrigued to know more about the specifics of the job, send in your CV today.