Head Chef Booking
Head Chef Booking for 10 day assignment in Whitby
We are currently working with a client to plan residential retreats for the Jewish community. They require an organised head chef who is adept at menu planning and costing. You will produce the meals for a summer retreat based in Whitby, North Yorkshire. You will be paid for all time spent planning the menus and receive example menus from past events to assist you in your work. You will have the freedom to choose your own supplier and be given a budget to work with.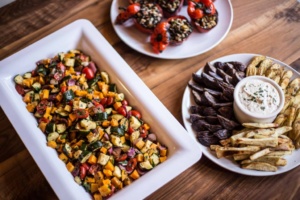 Duties and responsibilities of head chef:
you will be expected to plan a vegetarian menu for 90 people which includes a simple lunch and cooked evening meal, with dessert if the budget will permit
you will be required to choose a food supplier and submit a menu plan in time to being the assignment which starts on 18th July
you will then produce the food in a timely and efficient manner with a kitchen assistant who will handle all washing and cleaning
you will be expected to manage your stock and time to maximise cost effectiveness for the client
you will be expected to oversee all health and safety aspects yourself
You must:
have proven head chef/chef manager experience
be organised with good communication skills
have completed your Food Safety Level 2
be available to work every day between 18th and 28th July
live local to Whitby or be able to travel daily
experience working with young people in a similar setting is highly desirable
Why apply for this Head Chef Booking
excellent hourly rate
free parking on site
freedom to work the hours you want
holiday pay
free uniform
If you think that you would like to work this Head Chef Booking in Whitby then please apply today.