Head Chef – Permanent Work – Newcastle City Centre
Head Chef – Permanent Work – Newcastle City Centre
Adkins & Cheurfi are on the lookout for a talented and professional Head Chef to run the kitchen in a new 40 cover startup restaurant in Newcastle City Centre.
In order to be a success in this position, you will be expected to be flexible enough to adapt to different situations and pick things up quickly. The restaurant is based around French/European cuisine and the Head Chef will have the freedom to create their own menu, hire a small team and run the kitchen with assistance from management when needed.
The ideal candidate would be someone who is experienced as a Sous and feels they are ready for the step up. In order to be successful in this role, you will need to have a vast array of hands-on experience in the kitchen during service, displaying the ability to cope during the busiest hours.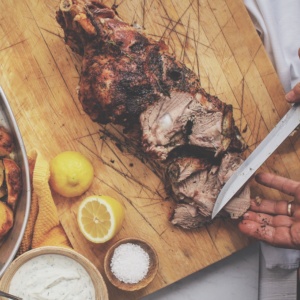 The successful candidate will:
Have excellent time management skills
Be motivated with the ability to motivate others
Be a great team player
Have good business acumen
Have a passion for producing good food
Be able to assist with the recruitment of kitchen staff
The position is offering a negotiable salary of around £27,000, based on a minimum of 45 working hours per week. Our client has also indicated that after 12 month's service they would be willing to offer the right candidate a profit share in the business.
If you are interested in the position and would like the chance of an interview or even if you're just intrigued to know more about the specifics of the job, send in your CV today.