Front of House Staff Needed – North East – Adkins & Cheurfi
Front of House Staff Needed – North East – Adkins & Cheurfi
Adkins & Cheurfi are recruiting for the right candidate to join our Front of House staff. The successful candidate will have the chance to work across the North East within a wide variety of locations, ranging from pubs and cafes to hotels and fine dining restaurants. If you love building relationships with customers and making sure they have the best possible experience then this is the post for you.
Working across the North East gives you the unique opportunity to ensure that no two days are ever the same, meaning every day brings with it a whole host of new problems and challenges for you to solve. Therefore, the right candidate will relish this chance and look to thrive under the pressure.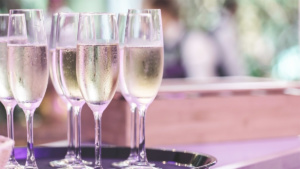 The successful candidate will be:
Honest and reliable
Determined to succeed and proud of their work
Keen to impress
Friendly and approachable
A big personality who is happy to help
Willing to learn and listen
Front of House Staff will:
Be experienced with coffee machines and tills
Work behind the bar and on the floor
Be punctual and presentable
Have prior experience working in the Front of House
If you think this position is the perfect match for you then apply today.