Freelance Chef
Freelance Chef needed
We are expanding our talented brigade of freelance chefs to work at high end hotels throughout Spring /Summer 2020 around Scotland. Do you have five years experience working in fresh food or fine dining establishments? Are you tired of working seventy hours a week but only taking home a set salary? Do you fancy smashing your savings goals this summer with some seasonal live in opportunities? Read on, freelance work in Scotland, with our excellent team might be just what you are looking for: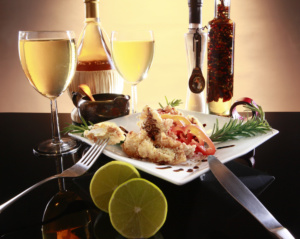 What will I be doing?
You will be joining an existing chef brigade at a busy rural hotel in Bonny Scotland to swell their ranks during the busy Spring and Summer months.
You will work as Chef de Partie, responsible for the prepping, service and cleaning down of your section – whether that be sauce, larder, pastry etc…
You will learn the menu and improve your work using customer feedback during your assignment.
You will adhere to all on site rules and regulations and maintain an excellent level of cleanliness and hygiene in the kitchen
Am I the right candidate? Can you honestly answer 'yes' to these questions? If so then we would love to hear from you.
Are you fully qualified in professional cookery with an NVQ Level 3 or equivalent?
Do you have five years experience working on different sections in quality hotels and restaurants?
Are you able to complete long term live in assignments?
Are a good team player with a sense of responsibility?
Do you take pride in your work?
Freelance chef – perks
Get the flexibility of a freelance with all the benefit of being employed
Holiday pay
Hourly rates and weekly pay
Travel costs assisted
Free live in accommodation
Staff incentives
If you are a freelance chef or even a hotel chef looking for a change this year then please apply now.  Get registered early and be ready to rock and roll for a busy Summer season.