Deputy General Manager – Newcastle
Deputy General Manager – Newcastle –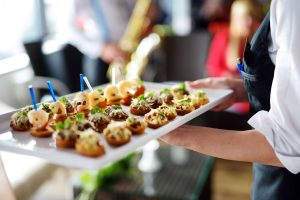 Adkins & Cheurfi are currently recruiting for a Deputy General Manager for our client in Newcastle Upon Tyne.
Working with a fantastic function and conference centre, the site comprises of a cafe, restaurant and several bars throughout the venue.
Our client is searching for a personable and passionate individual who is comfortable working to high company standards, whilst also leading their team with a flair and creative ideology.
Reporting into the General Manager the correct individual will be a responsible individual with the ability to lead in the GM's absence, whilst also being more than happy to manage any part of the venue with input and guidance from the GM.
Critical skills required include-
To have delivered results in a fast-paced, customer-facing business with peaks and troughs
Ideally have worked in the retail, hospitality, leisure or restaurant sector
A proven ability in leading teams to deliver objectives and achieve the business plan
Have lead teams with direct line management
Ensured efficient use of all resources through planning and management
Ensured all administration is compliant with legislation, company processes and standards, e.g. Digital, Retail, Stock, Health & Safety, HR
If you believe you have the required skill set and motivation to work in this role please contact Dean or Melika today for more information.