Contract Catering Relief Chef
Contract Catering Relief Chef – Newcastle, Hexham, Darlington, Durham
Are you an experienced Contract Catering Chef seeking relief work? Our B&I, education and healthcare clients use our services to cover holidays, sickness and absence in the work place. We provide high quality, experienced and committed relief chefs on both an ad hoc and ongoing basis. Our job is to match the right chef with the required skill set to the correct kitchen, the rest is up to you….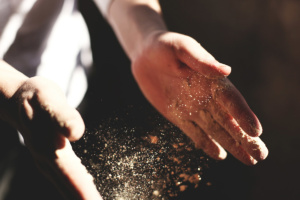 Duties of a Contract Catering Relief Chef:
First thing's first….turn up on time with your whites and knives
Produce high quality food for large volumes to a deadline in a professional manner
Adhere to all on site specifications
Maintain all health and safety records
Manage stock efficiently
Communicate effectively with the team to ensure smoothness of service
Clean down and leave the kitchen as you would expect to find it
Are you the right person for the job?
You must be a team player, able to hit the ground running
You must be able to apply your knowledge and experience to solve problems as they arise
You must be trained to NVQ Level 2 in Professional Cookery
COSHH trained
You must be physically fit with a strong work ethic
You will be responsive, proactive and committed
What are the perks of Relief work?
Book your holidays when you want to book them!
Get paid for every hour spent working – no more 60 hours per week on a salary
Weekly pay
Holiday pay
Career progression
Access to our perm database
Free uniform
If you think that this job sounds suitable for you then let us know….