Contract Catering Cook
Contract Catering Cook vacancy
Have you experience in a school, care home or industrial kitchen? We are looking for high quality candidates to fill ongoing assignments for our clients across the North East of England. If you prefer your shifts Mon-Friday and like early starts then this is the opportunity for you. Our cooks have an excellent reputation throughout the industry and as we continue our rapid expansion we need more experienced professionals to join our team. We provide ad hoc and ongoing relief to some of the largest educational and care sites in the region and there is plenty of scope for permanent opportunities.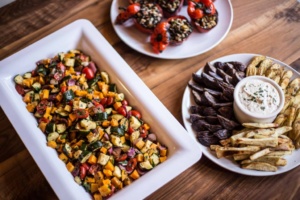 Job specification:
As Adkins and Cheurfi Contract Catering Cook you would be sent to support various kitchens local to where you live. After an in depth discussion with our specialist consultant, Christine you would be booked out to start your shifts working hours agreed by you. You would be responsible for the production of high quality, fresh food, often in large volumes to specific deadlines. You would be expected to manage stock, delegate to catering assistants and ensure the highest standards of hygiene and food safety are adhered to on every shift.
The successful candidate will be:
A team player with relevant experience and a superb understanding of HACCAP, COSSH, allergen issues and dietary requirements. You will hold an NVQ Level 2 in Professional Cookery or equivalent. You will be a smart, presentable individual with good communication skills and a can do attitude. You will be dependable, reliable with a high level of professional integrity. An enhanced DBS certificate is essential. If you do not have one then be willing to complete one. You will have the means to get to and from work in a timely manner and be contactable by phone by the agency.
What's in it for me?
Well, where to begin? Sign up and you will enjoy a better work-life balance. You will have greater control over your own working week and have Christmas and other important dates free to spend with the family. We provide new chef whites, refresher training and 24/7 career support. Our reputation precedes us. Join us and join an award winning agency with the largest brigade of top notch chefs out working today. What are you waiting for?? PS you also accrue holiday pay…..