Contract Catering Chefs required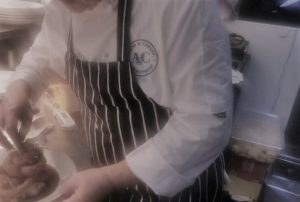 Contract catering chefs needed
As we continue to expand in the New Year we are adding to our team of contract catering relief chefs. Our chefs work various assignments in various kitchens across the region. Our clients include schools, universities, colleges and industrial kitchens from North Yorkshire to Northumberland. Contracts vary in length with permanent work likely in many cases for suitable candidates.
Why should I apply?
Excellent rates of pay.
Get paid by the hour weekly direct into your bank. No unpaid overtime. Get paid for every hour you work in the kitchen.
Work across a range of diverse kitchens, escaping the humdrum of the same kitchen week in week out.
Free career advice and refresher training.
Free uniform depending on assignment.
Accrue holiday pay.
Choose the duration and location suitable for you.
More regular working hours without the pressure of a hotel or restaurant kitchen environment.
You will be:
An experienced chef who has worked in kitchens successfully for a number of years.
Able to work to a high standard unsupervised.
Competent in all aspects of health and hygiene with the relevant certificates.
Able to get your place of work, drivers desirable.
An in date DBS is highly desirable, though we do put suitable candidates through a DBS if necessary.
An organised, proactive individual with a strong work ethic.
Able to communicate clearly with others both verbally and literally.
This role would suit a chef who is looking to leave or take a break from a career in hotel or restaurant kitchens and work more regular hours with less evening and weekend work.
If you are interested in becoming one of our contract catering chefs then call us today: