Contract Catering Chefs needed
Contract Catering Chefs needed to work assignments across the North East, Monday-Friday
Due to a surge in demand we are now expanding our experienced team of contract catering chefs to work in universities, schools, nurseries, care homes and industrial kitchens. The hours are sociable, with weekly pay and free onsite parking at most sites.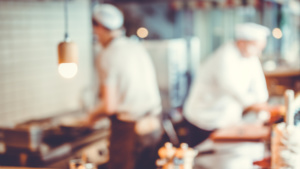 As an Adkins Cheurfi contract catering chef, what will your job entail?
Produce high quality, high volume, fresh food to on site specifications.
Maintain all health and safety records in line with company guidelines.
Delegate and guide catering assistants as necessary.
Some sites require you to serve food and interact with customers.
Opening and closing procedures.
Maintain high standard of cleanliness and hygiene throughout the kitchen.
Complete all tasks in a timely and professional manner.
You will be:
experienced in a similar role for at least two years.
reliable, punctual, trustworthy and honest.
smart and presentable.
familiar with working to meet dietary requirements.
capable of travelling to and from site independently.
a consummate professional in every aspect of your work.
a great communicator who enjoys working as part of a team to deliver exceptional results.
Why join our team of Adkins Cheurfi Contract Catering chefs?
Work sociable hours at a location near you.
Great work/life balance.
Earn holiday pay.
Paid weekly direct in to your bank.
Free onsite parking.
Free career advice from our experts.
Career development.
If you are an experienced contract catering chef who would like to sample life in a few different kitchens before committing to your next permanent placement, then this may be the opportunity for you.