Commis Chef – Immediate Start – Permanent Work
Commis Chef – Immediate Start – Permanent Work
Adkins & Cheurfi are currently recruiting on behalf of one of our clients for an enthusiastic commis chef to join a strong existing kitchen team on site. Based just outside of Newcastle, our client is looking to give a chef who is fresh out of college a chance to establish themselves and learn within a real busy kitchen environment, providing them with the experience to kick start a great career within a kitchen.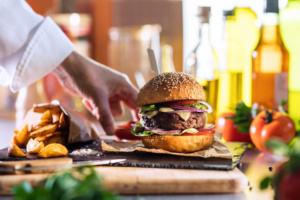 The successful candidate will be:
Confident and eager to learn
Able to travel to and from site every day
Able to follow instruction and pick things up quickly
Friendly and approachable
Hardworking and determined to succeed
Proud to maintain a high work standard
If you believe that you tick all of these boxes and remain keen to learn more about the position, send your CV forward now.