Chefs wanted – Stanley – Immediate Start
Chefs wanted – Stanley – Immediate Start
Adkins & Cheurfi are currently recruiting on behalf of one of our clients for chefs to start immediately in one of the most historic venues the region has to offer.
The client is wanting to recruit chefs of all levels to step into the kitchen and make an impact. The aim is to build a kitchen team that can manage in all situations with a set of highly skilled chefs.
To reflect this, they are offering a fantastic rate of £12 an hour for new staff in order to ensure they get the staff at the right standard.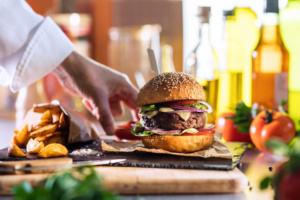 The successful candidate will be: 
Hardworking and determined
In possession of a good work ethic
Friendly and approachable
Adaptable and capable of managing pressure
Passionate about maintaining the highest possible work standard
Capable of following an instruction to ensure the smooth running of the kitchen
If you believe that you tick all of these boxes and are keen to learn more about the position then apply today.