Chef Jobs North East: Junior Sous Chef
CHEF JOBS NORTH EAST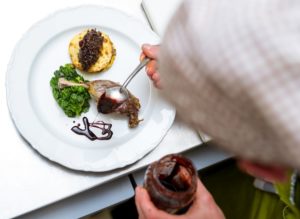 Junior Sous Chef wanted for a friendly busy village pub in County Durham
Salary = £22-25k + Tips
Hours = 40 – 45 hours per week
Working 5 days a week, shifts are usually a mix of 11-8pm, 10-9.30pm or 9-6pm on a Sunday
Salary = £22-25k + Tips
Free staff meals on duty
Temporary accommodation can be provided for a chef looking to relocate to the area.
Due to a lot of shoot parties in the area, experience or an interest in preparing and cooking game would be preferred.
All food is cooked from fresh to a high standard.
We are looking for someone who wants to progress in their career and stay with the company for the long term.
www.instagram.com/adkinscheurfi
www.facebook.com/adkinscheurfi