Chef de Partie – Teesside Area – Permanent Work
Chef de Partie – Teesside Area – Permanent Work
Chef de Partie needed for a full time position based at a hotel in North Yorkshire.
Adkins & Cheurfi are recruiting on behalf of one of our clients, boasting a state of the art kitchen, run by a committed team of talented chefs, this could be the perfect position to hone your craft and climb the ladder.
This position would suit a skilled chef de partie looking to develop their technical ability and progress their career.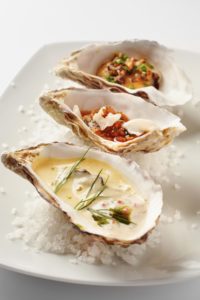 Duties and responsibilities may include:
Preparing, storing and managing food stock.
Managing your section to the high standards of the hotel. Moving sections as required.
Opening and closing procedures.
Adhering to all COSHH, food safety and health and hygiene rules. Maintaining records as required.
Maintaining a high standard of cleanliness across the kitchen.
The right candidate will:
Have at least two years experience in a fresh food kitchen.
Be energetic, resilient and able to rise to a challenge.
Be naturally ambitious and determined to constantly improve.
Possess excellent communication skills.
If you are a talented chef de partie looking to work with the best in the industry in a stunning location then call the team today.