Chef de Partie – Permanent Work – Newcastle City Centre
Chef de Partie – Permanent Work – Newcastle City Centre
Adkins & Cheurfi are currently recruiting for a talented Chef de Partie who's eager to learn on behalf of a newly opened exciting venue in the heart of Newcastle's city centre. Working in a busy, family ran restaurant, it is important that the successful candidate fits right into the team and contributes to the positive, hardworking outlook that is imperative to the success of the team.
The right candidate will need to be prepared and happy to learn and adapt to a French style of cooking, this may take time to fully adapt and so it is very important that the successful candidate has a determined personality and will stick through the process in order to gain valuable experience as a chef cooking food of different cultures.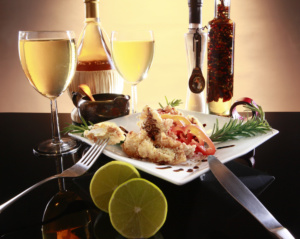 The successful candidate will be:
Determined, hardworking and willing to learn
Willing to chip in in all aspects of the kitchen in order to ensure smooth service
Positive and friendly in order to fit right in the family the atmosphere
Comfortable working in a fast paced and busy environment
Able to take advice on board and adapt to any issues and troubles that arise in a normal kitchen environment
Excited about the opportunity to learn to cook with French cuisine and techniques
If this sounds like the role you've been waiting for and you'd like to know more about the role, send your CV to liam@adkinscheurfi.co.uk.