Senior Chef de Partie – Golf Club
Senior Chef de Partie – Golf Club
Our client is a picturesque golf club in the heart of Northumberland.
We are currently recruiting for an experienced Senior Chef De Partie to assist the Head Chef in the management of the Kitchen and service within the Golf Club bar and restaurant.
The Golf Club holds a number of functions throughout the summer and the ideal candidate will have experience of working on similar events and banqueting.
Offering a great salary of £22,000 per year, our client is also offering free live-in and straight shifts (40 per week)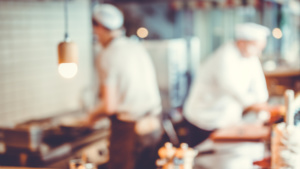 As this will be a seasonal role you will work slightly more hours during the summer months than the winter months.
Requirements:
Experience in a similar field, either within a Golf Club, restaurant or hotel
Be reliable and dependable at all times
Confident and content working on all sections
Ensuring you have high standards of food hygiene and follow the rules of health and safety
If you are interested in this role please call the team today