Chef de Partie – Alnwick
Chef de Partie – Alnwick –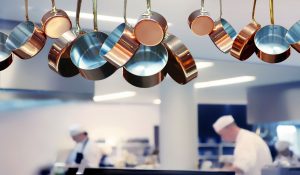 Adkins & Cheurfi are searching for a Chef de Partie to work in a beautiful restaurant, located within Alnwick.
The restaurant is in the most stunning of locations, and we are searching for an experienced Chef de Partie to assist with the day to day running of the kitchen. Offering a strong salary of £18,000 per year, our client also provides the opportunity to live-in, on site, for free.
The ideal candidate will have experience of working within a similar venue preparing fresh food, suitable applicants will have experience at demi Chef de Partie level or above and ideally will have hotel or restaurant career experience.
Candidate requirements
Fresh food background, experience of cooking with seasonal produce
Work experience of all sections within a kitchen
Hotel, pub or restaurant background, with 2+ years relevant experience
Team player with high motivation to succeed
If you are interested in this position and would like to speak with Dean or Melika for a confidential conversation, please do not hesitate to contact us today.