Catering Manager – term time
Catering Manager needed.
An excellent opportunity has arisen for an experienced kitchen manager to run the catering services in an innovative educational facility in Sunderland. As catering supervisor, you will be responsible for planning and delivering healthy menus in line with government guidelines for students, teachers and visitors alike.
You will work 37 hours per week Mon-Fri, term time only.
This role will suit an experienced kitchen manager or senior chef looking to work more regular hours.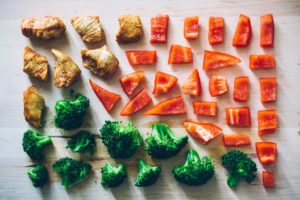 Your responsibilities in this position will include:
Preparation, cooking and service of quality food as applicable to a choice menu, taking medical dietary requirements into account
Adhering to government legislation and guidelines which change from time to time
A proactive approach to nutrition, healthy eating research developing your menus to provide optimal nutrition to students of the academy
Ensuring all hygiene standards and food safety rules are followed and recorded appropriately
Management of the kitchen premises and servery
Effective management of staff, staff hours (within a budget), training and inductions
Management of food costs
Providing a facilities hire catering service for external visitors hiring the academy on the weekend
Stock management
Development of the catering brand using social media
The successful catering manager will need to be:
Experienced in a similar role for at least two years
Required to pass a DBS check
Able to demonstrate strong and effective leadership skills
Able to communicate clearly with all departments within the academy
Competent using Microsoft Office
This is a fantastic opportunity for the right individual. Not only is the salary competitive but there is also on-site parking and time off over Christmas, Easter and the summer as you will only be required during term time.
If you think that this is the right position for you then please get in touch