Catering Manager
Catering Manager required for large educational site in Hexham.
Our client is seeking an experienced catering manager with a proven track record in delivering high volume food in a fast paced environment to oversee all aspects of catering at their outdoor education centre. The centre boasts an 18 acre adventure park, situated in a private woodland on a beautiful rural fell side with easy access links to Newcastle and the Scottish Borders. The centre provides exhilarating residential experiences for primary and secondary school children and operates year round.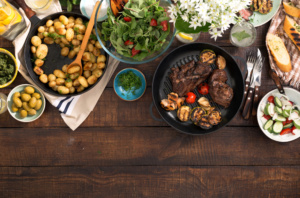 What are your responsibilities?
You will be accountable for the planning and implementation of catering services and standards, achieving guest satisfaction in line with company budgets.
You will be accountable for the implementation and auditing of all SOP's and all aspects of food hygiene and health and safety across the board (ie. COSHH, HACCAP and risk assessments) thus ensuring the safety of staff and residents alike.
You will recruit, develop and motivate the kitchen team.
Train all catering staff to company standards.
Organise the staffing levels and rotas to maximise effectiveness of labour in place.
Manage stock, keeping waste to a minimum.
Working with key stakeholders to review and audit catering presentation and safety standards.
Provide accurate and timely catering reports which inform business decision making.
Understand the needs of international/faith and sole use guests. Understand dietary requirements.
Personally demonstrate a high level of customer service and interaction to create a culture where feedback is encouraged and acted on in a positive manner.
Identify cost saving measures and implement.
Understand and comply with the companies safeguarding policies. You must undergo an enhanced DBS check to work on site.
The successful catering manager will be:
Experienced in the delivery of high volume food in a fast paced environment.
A proven people manager with the ability to inspire, motivate and develop others.
Commercially astute with experience of delivering financial forecasts.
Results driven with the ability to manage your workload in the best possible manner.
A trustworthy individual with a tolerant and respectful attitude to others.
Open and honest and act with professional integrity at all times.
Why apply?
Work for an innovative and forward thinking employer who puts customer feedback at the heart of the operation.
Free onsite parking.
Staff incentives.
Salary negotiable depending on experience.
Ongoing training and development.
Work 40 hours per week.
If you are interest in this excellent catering manager opportunity then please do not hesitate to get in touch.