Assistant Restaurant Manager
A superb opening has arisen for an ambitious Assistant Restaurant Manager in a stunning Victorian hotel in Hexham.
This beautiful hotel is located in the heart of the town centre, a stone's throw from a stunning 6th Century Abbey with the striking Northumberland countryside as it's backdrop. It boasts a number of opulent rooms and suites, with the main focus of the hotel being the open plan restaurant, lounge and bar area. You would be working alongside an award winning kitchen team; serving a cutting edge, locally sourced, seasonal menu in a fine dining setting.
Duties may include:
Supervising the smooth running of the  70 cover restaurant and 100 cover function room, reporting to the restaurant manager.
Training, coaching and mentoring staff on a daily basis.
Maintaining all health and safety records.
Liaising with the kitchen team and other departments to enhance the guest journey from arrival to departure.
Assisting the restaurant manager with stock management and ordering,
Ensuring the restaurant and back of house areas remain immaculate.
Staffing and rotas as required.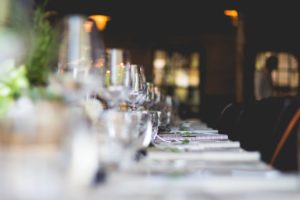 What will you bring to the role:
You will be an engaging hospitality professional with experience in a similar role.
You will have an extensive knowledge of wines and fine dining food.
You will be an inspirational leader who builds rapport with staff and guests naturally.
You will be highly organised, exceptionally prepared and calm under pressure.
You will be a competent decision maker, who solves problems swiftly and efficiently.
You will be ambitious, passionate and have a genuine love for good food and good service.
You will need to be a resilient person with a strong work ethic.
You will fully understand the concept of great hospitality and be willing to go above and beyond to ensure the finest dining experience.
Why should you apply?
Live in accommodation available if required.
On-site parking.
Scope for rapid career progression.
The hotel offers continuous training and you will be sent on courses to further your professional development.
Excellent salary.
Vibrant working environment, working alongside award-winning chefs in a stunning location.
This role may suit an ambitious supervisor looking to take the next step in their hospitality career or a successful assistant restaurant manager seeking a new challenge.
If you think that you are the person to make a contribution to this exceptional hotel please call us