Do you want the good news or the good news?
It all's good news at the moment as we welcome our new Chef Consultant Stephen Carr to the team. After a successful career as a chef he has decided to cross over and use his expertise to expand our remit into Yorkshire and Cumbria. Stephen will be specialising in live-in work and rural locations and would like to hear from you if this is the direction you want to go in this year. Liam is working on building his client base of gastro pubs and restaurants while Melika and Dean continue to handle our existing hotel business.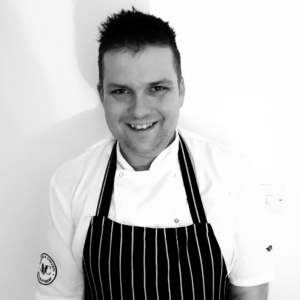 Ashleigh is looking forward to busy few weeks building her team of FOH superstars. She now staffs some of the biggest sporting events of the North East and is holding training sessions from our office on a weekly basis. If you are interested on brushing up your guest service skills then call her and get booked in. Our Care and Education division, headed up by Christine is busier than ever. If you are interested in completing your DBS check to make you eligible to work for Christine then she would love to hear from you.
Anyway that's enough talking shop! Did you know that we have recently partnered with Appetite magazine. This is a fantastic publication showcasing the latest and greatest gastronomic delights of our region and we look forward to seeing our brand alongside some of the best names in hospitality. Adkins and Cheurfi will be featured from the next issue so make sure you don't miss your March copy.
We are proud to announce that we have chosen two charities to support throughout 2019. We will be fundraising for the Alzheimer's Society which supports families affected by Alzheimer's nationwide. We will also be supporting the Foundation of Light, a fantastic local charity who do amazing work right here on Wearside. Watch this space for details of events coming soon.